KOSZTY WYSYŁKI
CARTRIDGE WEB - już u nas!!!
Szukając tonera w naszym sklepie sprawdź, czy do Twojego urządzenia nie jest dedykowany również markowy zamiennik CARTRIDGE WEB?!


Cartridge Web to marka wysokiej jakości zamienników tonerów do drukarek i kopiarek należąca do tajwańskiej firmy Geneneral Plastic Industrial Co.
 Ltd. GPI od 1978 roku zajmuje się produkcją tonerów. Zakłady produkcyjne znajdują się na Tajwanie i zatrudniają ponad pięćsetosobową kadrę wysoko wykwalifikowanych pracowników i inżynierów. Firma GPI notowana jest na giełdzie. Jej dochód w 2010 roku przekroczył 57 mln dolarów. Tonery Cartidge Web i inne marki firmy GPI sprzedawane są na całym świecie, od niedawna również w Polsce.

GPI od początku swego istnienia postawił na jakość. Jakość jest główną misją firmy, a polityka jakości głównym narzędziem w realizacji celu jakim jest zdobywanie nowych rynków zbytu. Drugą ważną kwestią jest innowacyjność i działania badawczo-rozwojowe stosowane w produkcji tonerów. Firma musiała przezwyciężyć techniczne i patentowe kwestie stawiane przez producentów drukarek. Działania te zaowocowały m.in. przyznaniem certyfikatu jakości ISO 9001. To wszystko jest kluczem do osiągnięcia pozycji lidera na rynku.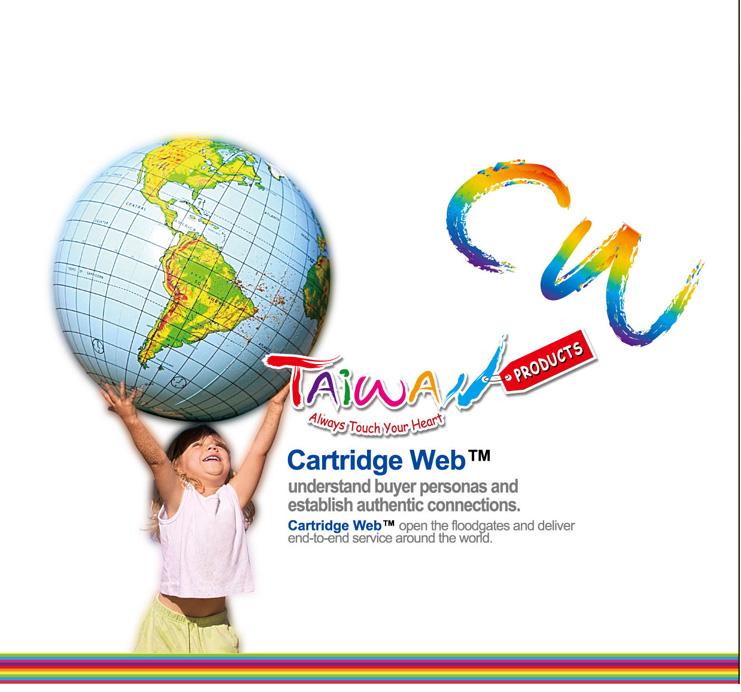 Zamienniki Cartridge Web to:
wysoka jakość druku dzięki zastosowanemu w nich polimerowemu proszkowi,

cena niższa, do 70% od tonerów oryginalnych,

24 miesięczna gwarancja,

proekologiczne nastawienie w produkcji uwzględniające dyrektywy RoHS i REACH,

estetyczne wykonanie.


Użytkowników kolorowych drukarek Brother, Oki, Minolta, Xerox, Kyocera, Epson, Samsung, Dell zachęcamy do stosowania tonerów Cartridge Web. Porównywalna jakość w porównaniu z oryginałami i o wiele niższa cena niech będą wystarczającym argumentem.