Tanie tusze i tonery do drukarek
Witamy Państwa na stronie magusz.com.pl. Nasza firma od 2002 roku oferuje Klientom najwyższej jakości materiały eksploatacyjne do drukarek oraz urządzenia biurowe. W ofercie sklepu znajdą Państwo tanie tusze do drukarek Brother, tonery, części zamienne oraz urządzenia drukujące najlepszych marek.
Sprzedajemy zarówno materiały oryginalne, jak i tańsze sprawdzone zamienniki. Posiadamy mnóstwo zestawów eksploatacyjnych oraz naprawczych. Z oferty mogą skorzystać zarówno prywatni Klienci, jak i firmy, drukarnie i inne podmioty gospodarcze. Gotowe rozwiązania drukarskie w jednym miejscu - w najniższych cenach. Jeśli szukacie tanich tuszów do drukarek HP – nie można było lepiej trafić.
Ponad 15 000 produktów dostępnych od ręki - wystarczy złożyć zamówienie. W razie wątpliwości lub pytań służymy pomocą. Zapraszamy do skorzystania z oferty i do zakupów najwyższej jakości materiałów eksploatacyjnych i urządzeń biurowych.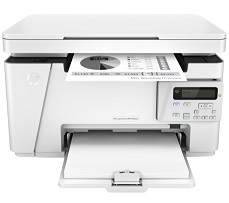 Mamy już w ofercie tonery 79A i 79X do nowych drukarek HP serii Laserjet M26
Więcej...
Nowe tonery do wprowadzonych niedawno na rynek przez HP drukarek serii M452 oraz urządzeń wielofunkcyjnych Color Laserjet MFP M377dw oraz serii M477. Więcej...
Rozszerzyliśmy działy akcesoriów do telefonów, tabletów oraz komputerów przenośnych. Oferta etui i pokrowców do telefonów, etui i pokrowców do tabletów, folii ochronnych do telefonów, folii ochronnych do tabletów, toreb i plecaków do laptopów zadowoli prawie każdego. Więcej...
Stale powiększamy ofertę produktów z działu Komputery. Już w tej chwili posiadamy dość duży wybór myszek i klawiatur, zarówno przewododowych jak i bezprzewodowych, głośników, słuchawek, akcesoriów do laptopów czy kamerek samochodowych.  Więcej...
Firma Argo to producent urządzeń biurowych takich jak niszczarki, bindownice, laminatory, gilotyny i trymery. Szeroka oferta firmy to niszczarki przeznaczone do domu i małego biura,  do średniej wielkości biur i urzędów oraz  do średniej wielkości biur i urzędów oraz niszczarki  o  dużej  mocy  przeznaczone  do  dużych  biur  i  urzędów. Więcej...
Wprowadziliśmy do oferty szeroki wybór tuszy do bardzo popularnych drukarek Brother DCP-J132W i DCP-J152W. Tusze uznanych marek Orink, Wox i JetWorld Więcej...
Hewlett Packard wprowadził nową serię urządzeń drukujących. Są to drukarki Officejet Pro X451dw i Officejet Pro X551dw oraz urządzenia wielofunkcyjne Officejet Pro X476dw i X576dw. Więcej...
Toner Samsung
W naszej ofercie znalazł się także produkt pasujący do klasycznej drukarki - Samsung ML-2165. Toner ten jest gwarancją, że wydruk będzie wykonany szybko i z precyzyjną dbałością o każdy szczegół. Gwarancja dużej wydajności!