KOSZTY WYSYŁKI
Zobacz jakie możliwości daje Ci Twoja STREFA KLIENTA

Drogi Kliencie!
kliknij na obrazek a będziesz mógł dokonać szybkiej rejestracji

tylko dzięki rejestracji otrzymasz możliwości jakie daje "STREFA KLIENTA"




 







2. Dokonuj zakupów i korzystaj ze swojej STREFY KLIENTA 


po rejestracji otrzymasz możliwość do zarządzania swoim kontem:
"Moje dane"

- tutaj szybko zmienisz swoje dane, hasła...

"Zamówienia"

- będziesz miał wgląd we wszystkie dotychczas złożone zamówienia w magusz.com.pl

"Moje prezenty"

- to właśnie tu dokonujesz wyboru jaki prezent wybrać. Bez haczyków, dodatkowych warunków...
POPROSTU... KUPUJESZ A W ZAMIAN NAGRADZAMY CIĘ!
3. Wybieraj i odbieraj swoje prezenty w trakcie każdego zamówienia lub po kilku zamówieniach.
sam zdecyduj, czy nagrodę odbierzesz od razu, czy po kilku zamówieniach

żółta linia wskaże Ci, które prezenty możesz zamówić... 

po kliknięciu w obrazek, pod wykazem nagród, pokaże się opis intersejącego Cię artykułu
4. Miej kontrolę nad wszystkimi zamówieniami składanymi w naszym sklepie magusz.com.pl

lista zamówień poda ci wszystkie informacje dot. składanych zamówień

za każdym razem będziesz mógł wracać do tego, co już kupiłeś

5. Za każdym razem, szybko znajduj kupowane u nas artykuły i ponawiaj zamówienia...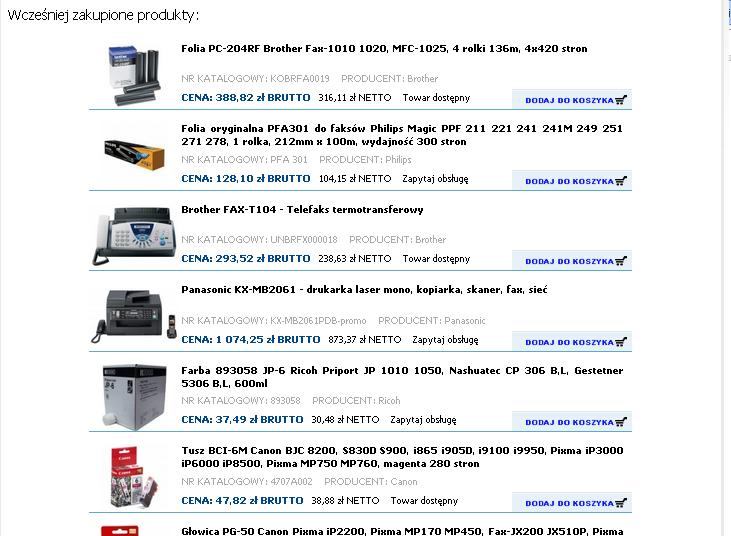 tu znajdziesz jednostkowy wykaz produktów, które kupowałeś

dzięki temu szybko znajdziesz i ponownie kupisz to czego właśnie potrzebujesz.